Red Lion Area High School Students Graduate Pre-Apprenticeship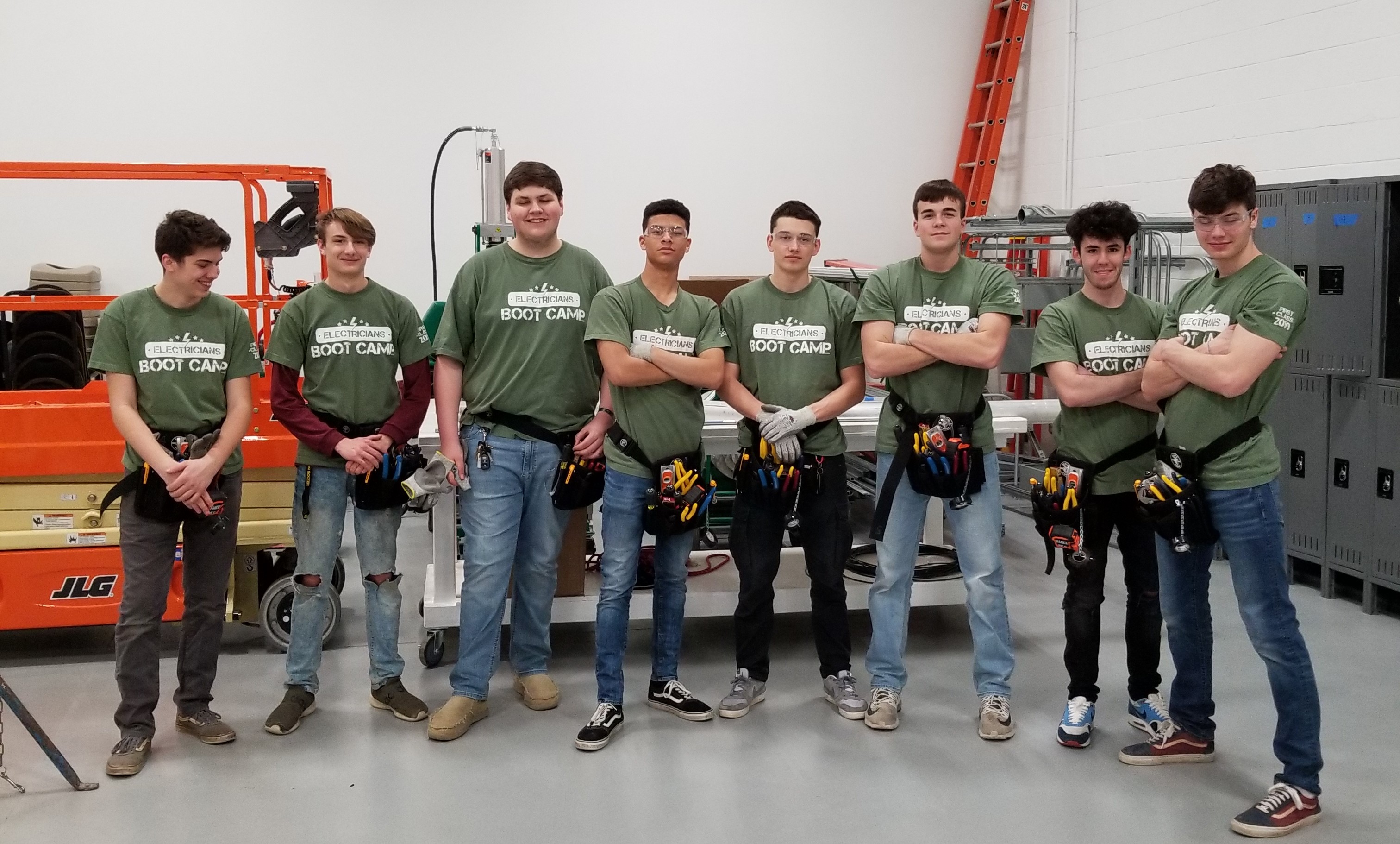 Nine Juniors and Seniors from Red Lion Area Senior High School graduated from the first ever Electricians Boot Camp at York Electrical Institute.  These students completed a six-week program that introduced them to the electrical industry and careers in the electrical trade.  Students learned basic electrical theory, tools and materials of the trade, basic wiring methods, and blueprint reading.  The program culminated with a capstone project where students designed and built their own electrical circuit.
"What an invaluable opportunity our students received by attending this Pre-Apprenticeship Program.  Not only did students learn many facets of the electrical industry, they also learned if this could be a viable career path for them.  The Red Lion Area School District is grateful to the York Electrical Institute and its trainers for their time and excellence throughout the entire program.  Real Learning for Real Life – this is a perfect example." 


Kim Morris, Career Coordinator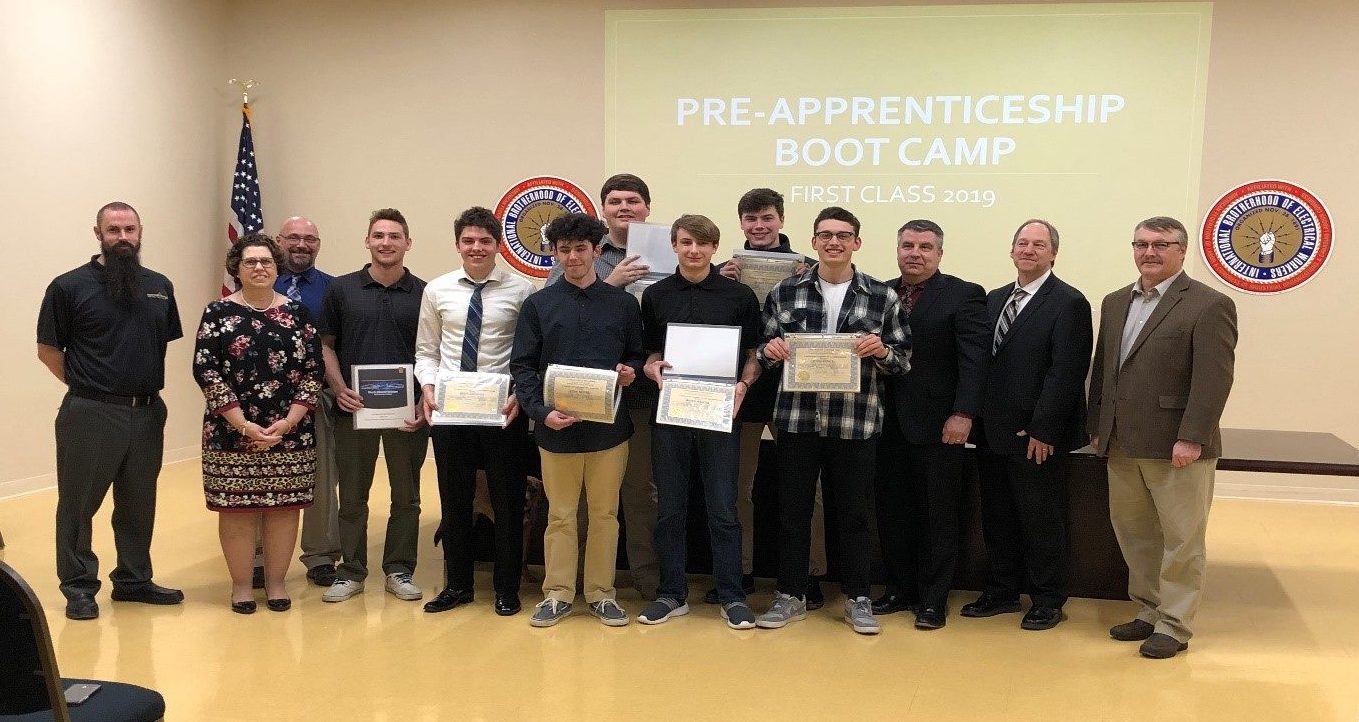 Pictured (L-R) Tim Griffin-YEI Training Director, Kimberly Morris-RLSHS Career Coordinator, Bill Rickard- RLSHS Asst. Principal, Boyd Dujack, Cody Gotwalt, Kohl Moore, Spencer Barginier, Aiden Naugle, Eli Storck, John Kunce, Mark Shue-RLSHS Principal, Dr.Scott Deisley-RLASD Superintendent, Scott Brenneman-YEI Instructor. Missing from the picture are Logan Axe and Zachary Keener.
In attendance at the graduation ceremony were students, parents, and faculty of the Red Lion Area School District including Principal Mark Shue and Superintendent Dr. Scott Deisley.  Also in attendance was PA Department of Labor, Office of Apprenticeship Director Eric Ramsay.  Students were recognized for their completion of this pilot program and for helping to ensure its success for future classes.  Students received a completion certificate from the Pennsylvania Department of Labor and the York Electrical Institute.  Graduates of the Electrical Boot Camp are also guaranteed an interview should they pursue the Registered Apprenticeship Program with the York Electrical Institute.
"This was a fantastic opportunity for these students to learn more about a trade without long term commitment"

Scott Brenneman, Youth Program Director and Pre-Apprenticeship Instructor at York Electrical Institute.