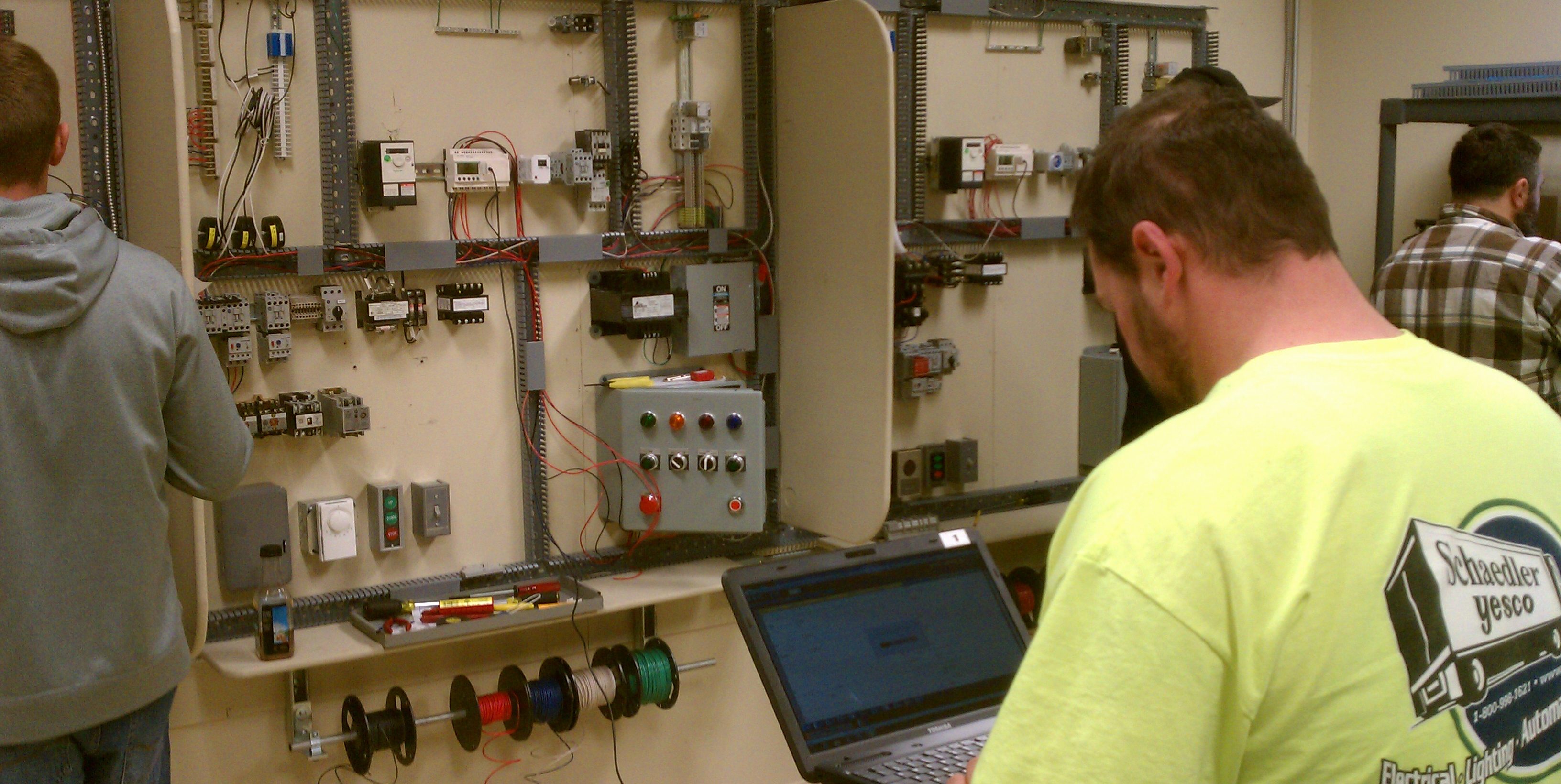 A career in the electrical trades can provide men and women with the opportunity to earn a good hourly wage, excellent health benefits, and a great retirement plan.
While a career in the electrical industry can be challenging, it can also be dangerous. Electrical workers may have to work outside during extremely hot or cold temperatures. Besides dealing with the weather, electrician and electrical workers must also focus on their safety due to the natural danger that comes working with electricity.
Men and women wanting to start a career in this exciting field must apply to an apprenticeship program. Once accepted into the program, an apprentice earns while they learn. This means working side-by-side with highly-trained and highly-skilled journeymen, learning the ins and outs of the trade. Apprentices also receive mandatory classroom instruction, where they learn important facets of the trade, including mandatory safety training.
To join the York Electrical Institute, potential applicants must complete a four-step process, which includes an application, aptitude, interview, and selection.
Admissions Policy
Applications for apprenticeship (Electrician (Wireman) & Telecommunications Installer) are taken year-round. Applications can only be made online at yei.edu There is no application fee.
Applicants should:
A. Fill out an application:
Visit yei.edu
Read about each program available
Decide on which trade interests them most, and apply. Applicants MUST choose ONE craft to which they want to apply – duplicate applications to different programs will be dismissed, unless otherwise approved by the Director of Education.
B. Complete an application packet consisting of:
Completed Application
High School Transcripts or Equivalency (must indicate graduation or passing GED score, and proof of completion of Algebra course)
Copy of Valid Driver's License
C. Sit for the Qualifying Aptitude Exam
D. Interview with Staff and/or Members of the Board of Trustees
E. Receive Notification by Electronic Mail of Admission or Rejection
 (Scores for the interview are ranked highest to lowest and students are selected for admission from the top of the lists until all available seats are filled.)
Admissions into the Wireman Competency program is automatic for, and limited to, new members organized into IBEW Local 229 who do not receive a minimum of 70% on the Electrical Trades Proficiency Evaluation Assessment Examination.
Admissions Procedure
Admissions procedures will follow the Selection Procedures as registered with the PA Department of Labor.
To receive help on the aptitude exam, use ElectricPrep. This tool is a paid course that prepares you for the math and reading comprehension portion. You can also find an interview skills course on this site as well.
Tech Math is another course instructors recommend potential candidates that will test and guide them through preparing for the Algebra portion if you have never taken Algebra, or need extra help in this subject.
Interested in learning more about the Work of an Electrician?  Check out this Free Course that provides more information on the skills and working environments of an Electrican.
You can also see what a typical day is like for an IBEW apprentice in this Free Course.