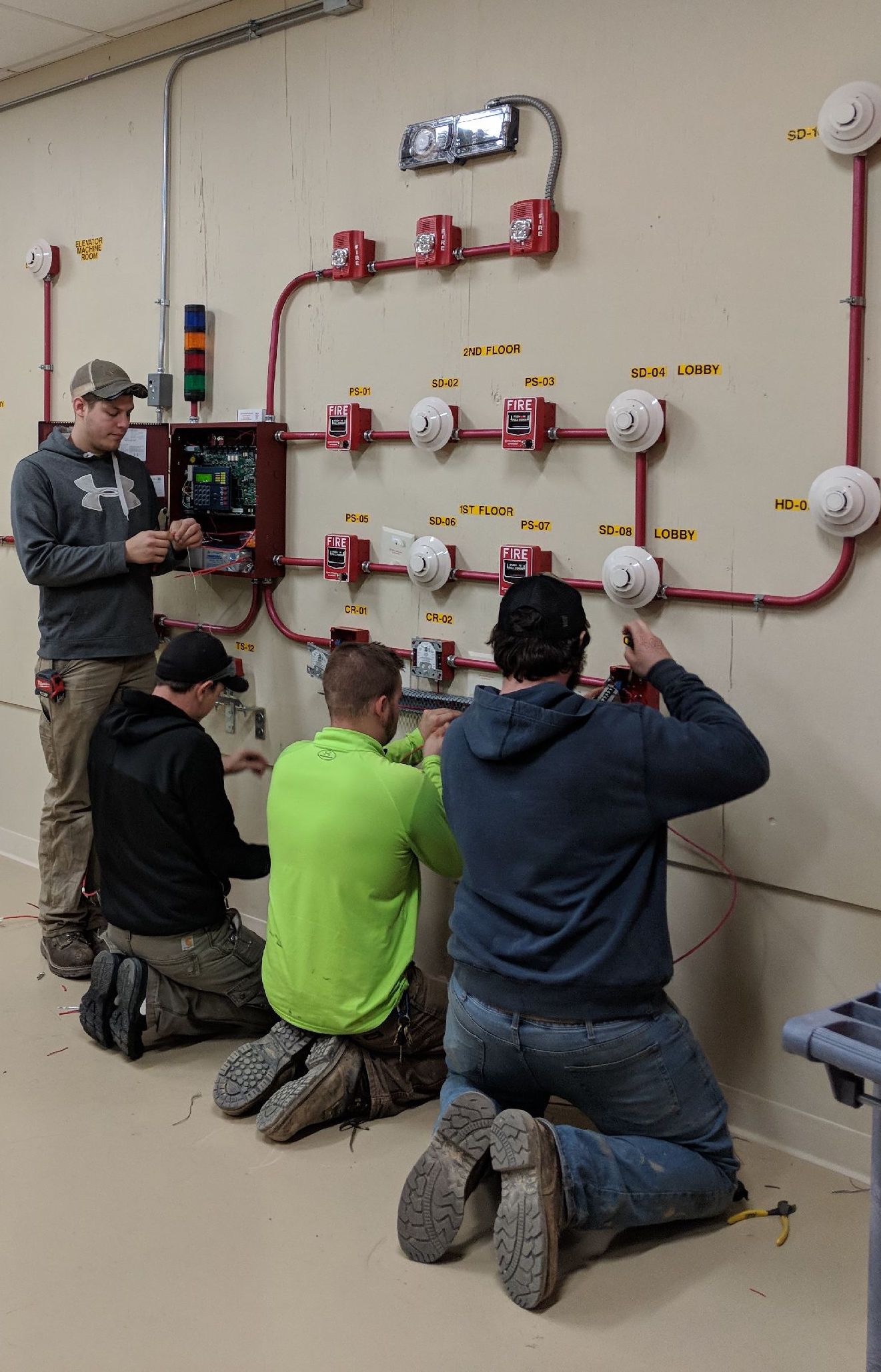 Have you reached a point in your current career where you feel trapped because there is no room for upward mobility or because you are tired of sitting behind the same desk, staring at the same computer screen for eight hours a day? Most days when you wake up for work, do you want to call in sick?
An apprenticeship with the York Electricians can be your ticket to a brighter future. You will get to work in a variety of different settings, including indoors and outdoors. Instead of that déjà vu feeling you get from an office job, an electrical apprenticeship will provide you with new and exciting challenges every day.
Through the apprenticeship model, you can earn while you learn. This means you will work side-by-side with journeymen electrical workers and earn a good, livable wage with great health and retirement benefits. By working on the jobsite, apprentices develop valuable skills and experience. Combined with mandatory classroom instruction to future your knowledge and safety training to keep you safe, the apprenticeship model will prepare you for life as a journeyman.
Whether you want to work as an inside or outside as a wireman, in residential, commercial or industrial settings or even performing voice-data-video, the York Electrical Institute can train you to help you make money in a career you will love!
Change your life today by applying for our apprenticeship program.