Electrical Pre-apprenticeship Underway
York Electrical Institute launched our pilot pre-apprenticeship program with Red Lion Area Senior High School in January of 2019.  Nine students are participating and learning what the electrical industry is all about.  We are halfway through the program and have covered topics including an introduction to electricity, the electrical grid, careers in the electrical trades, safety, and tool and material identification.  Students have had an opportunity to wire several electrical devices like receptacles, switches, and lamp holders.  In the remaining time, students will expand their experience into conduit bending, blueprint reading, and schematics.  They will have a capstone project to complete at the end of the course that they can share with their families on graduation night.
This program will be available to all York County Juniors and Seniors in the 2019-20 school year.  We hope to see many more students like these 9 in the classes to come.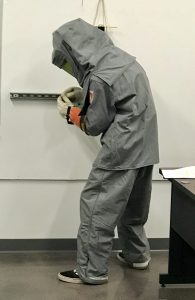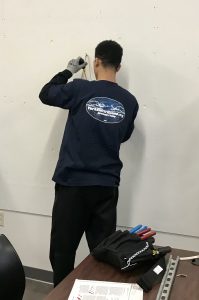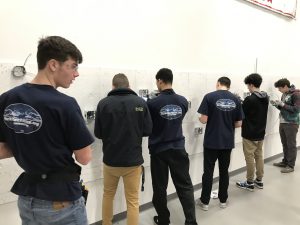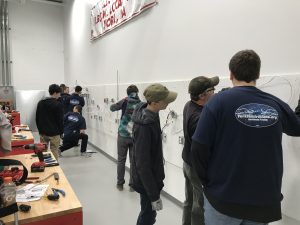 We are highlighted on the career center bulletin board next to the Fitzkee Athletic Center at Red Lion Area Senior High School.