Medium Voltage Splice Training

Platinum Level NJATC     Training Partner Prysmian
conducted medium voltage splice and termination training at York Electricians JATC on June 23rd, 2014 for a mixture of
IBEW Local 229
Journeyman and Apprentice Electricians.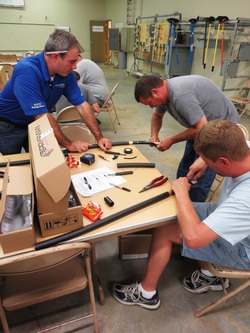 This certification level class consisted of demonstrations and hands-on practice with Prysmian splices and terminations.  Each student was instructed on the proper cable preparation and installation of the

Prysmian ELASPEED 5-35kV splice kit.

Our members learned of the importance of each step of cable preparation and the potential effects of improper cable handling.  It is critical that customers and contractors hire and employ properly trained electricians for these types of installations.  Consequences of improper terminations range from splice failure to damage to equipment and personnel.  This work should only be performed by trained professionals.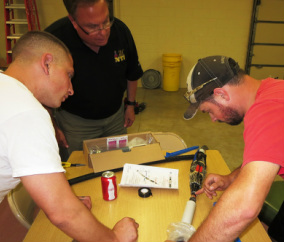 Prysmian recently pledged $500 thousand to the
NJATC
in order to create the
Pryasmian Cable Education Academy
which will ensure that all
IBEW
members will have access to advanced training in cable construction, preparation, and termination.   Thank you to all the members who participated and to
Prysmian Group
for recognizing the importance of workforce training and helping to ensure
IBEW Local 229
members are the safest, most productive electricians around.