Congratulations Class of 2016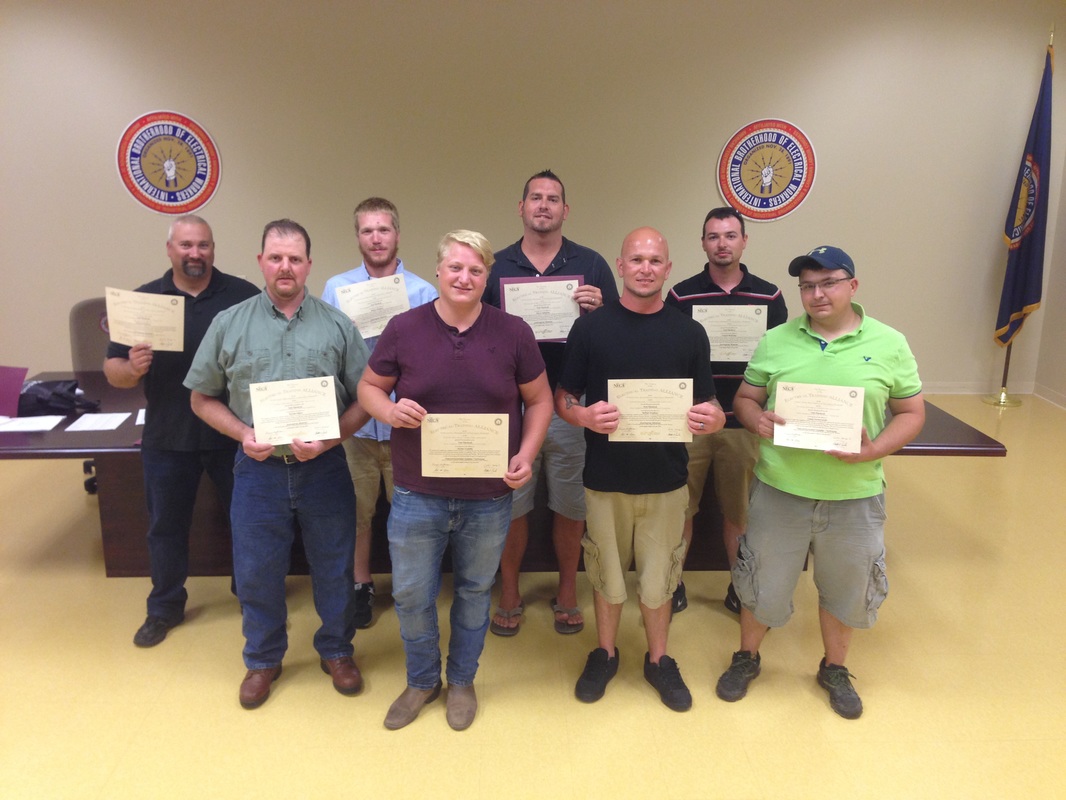 Back Row (left to right): Rick Kuehne, Mason Simpson, Glenn Gallagher, Clay McKinley  Front Row: Ron Hilbert, Hunter Costella, Nate Smeltzer, Casey Hockensmith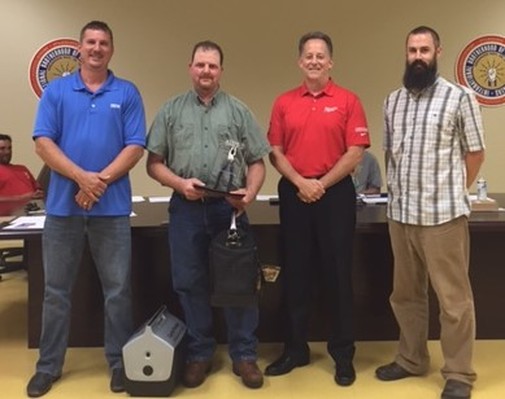 Congratulations to the IBEW Local 229 Class of 2016.  We are please to announce the graduation of these men and their advancement to Journeyman Electricians and Technicians.  They have all completed the rigorous electrical training ALLIANCE curriculum as well as additional requirements of the York Electricians JATC.  We are confident that these new Journeyman will make great leaders on the job and in their communities.  Additional recognition was given to apprentices throughout the program who achieved a 92% grade average or higher.  
     1st year: Brenton Van Der Toorn, Jared Grim
     3rd Year: Derek Jennings, Dustin Sinclair
     5th Year: Ron Hilbert, Clay McKinley, Nate Smeltzer
York Electricians JATC has the honor of selecting a single outstanding apprentice each year for going above and beyond the tough requirements of apprenticeship.  This year we have selected Ron Hilbert to receive this recognition.  We could always count on Ron to volunteer outside of class for different IBEW activities.  He took extra time to help his fellow students through study groups and tutoring.  Ron continuously achieved high grades and received great reports from his journeyman and foremen in the field.  
Chuck Whitman of
CapitalTristate
attended the ceremony and presented Ron with the
Klein Tools
Outstanding Apprentice Award, a tool bag from
Southwire
, and a cooler and gift bag from
CapitalTristate
.  We are grateful for our Training Partners who continue to support the next generation of electrical workers through education. 
Bottom Picture left to right: Matt Paules (Business Manager), Ron Hilbert (Outstanding Apprentice Graduate), Chuck Whitman (CapitalTristate Area Manager), Tim Griffin (Training Director)