Class of 2020 Makes Christmas Magic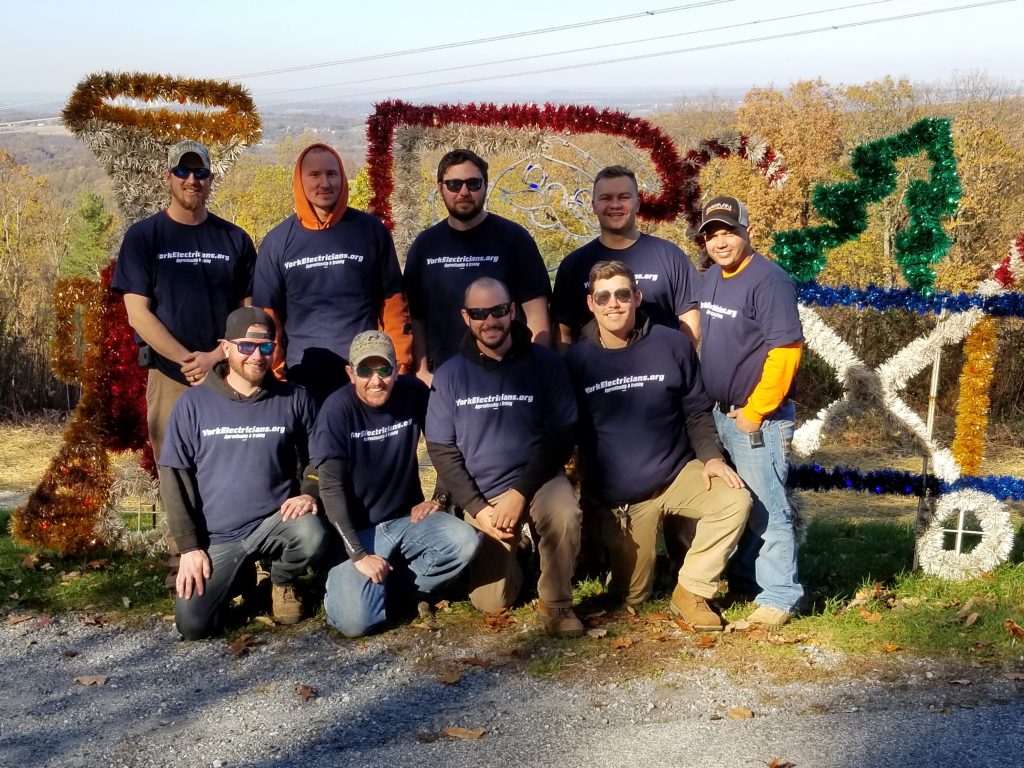 York Electrical Institute Class of 2020 recently completed work on the Rocky Ridge County Park Christmas Magic Display. The Christmas display consists of over a half-million lights, multiple train displays, and tons of outdoor props. The electrician apprentices helped set up multiple lighting displays including the set of lights synchronized to music.
The students chose and led this volunteer project demonstrating initiative, leadership, and teamwork. We are proud of this group of young men and look forward to their long successful careers at IBEW Local 229. Thank you to Chris Siford, Brenton Van Der Toorn, Jared Grim, Maison Myers, Jason Rodriguez, Greg Hofstrand, Alex Eakins, Ryan Huntington, and Jordan Nell for your volunteer work in our community.
The Christmas Magic Display runs from November 29, 2019 to December 31, 2019 at Rocky Ridge County Park (3699 Deininger Rd, York, PA 17406).