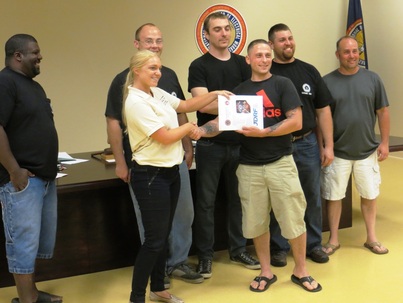 The class of 2013 chose the Juvenile Diabetes Research Foundation as the focus of their senior project.  They organized a motorcycle benefit ride from York to Gettysburg, lined up vendors, sold tickets and t-shirts to raise money and awareness for this worthy cause.
They were able to raise over $2,600 and presented the money to Baxley Constabile from JDRF on July 18th.
There are still a few shirts available for $20 each.  All money raised will go directly to the JDRF.