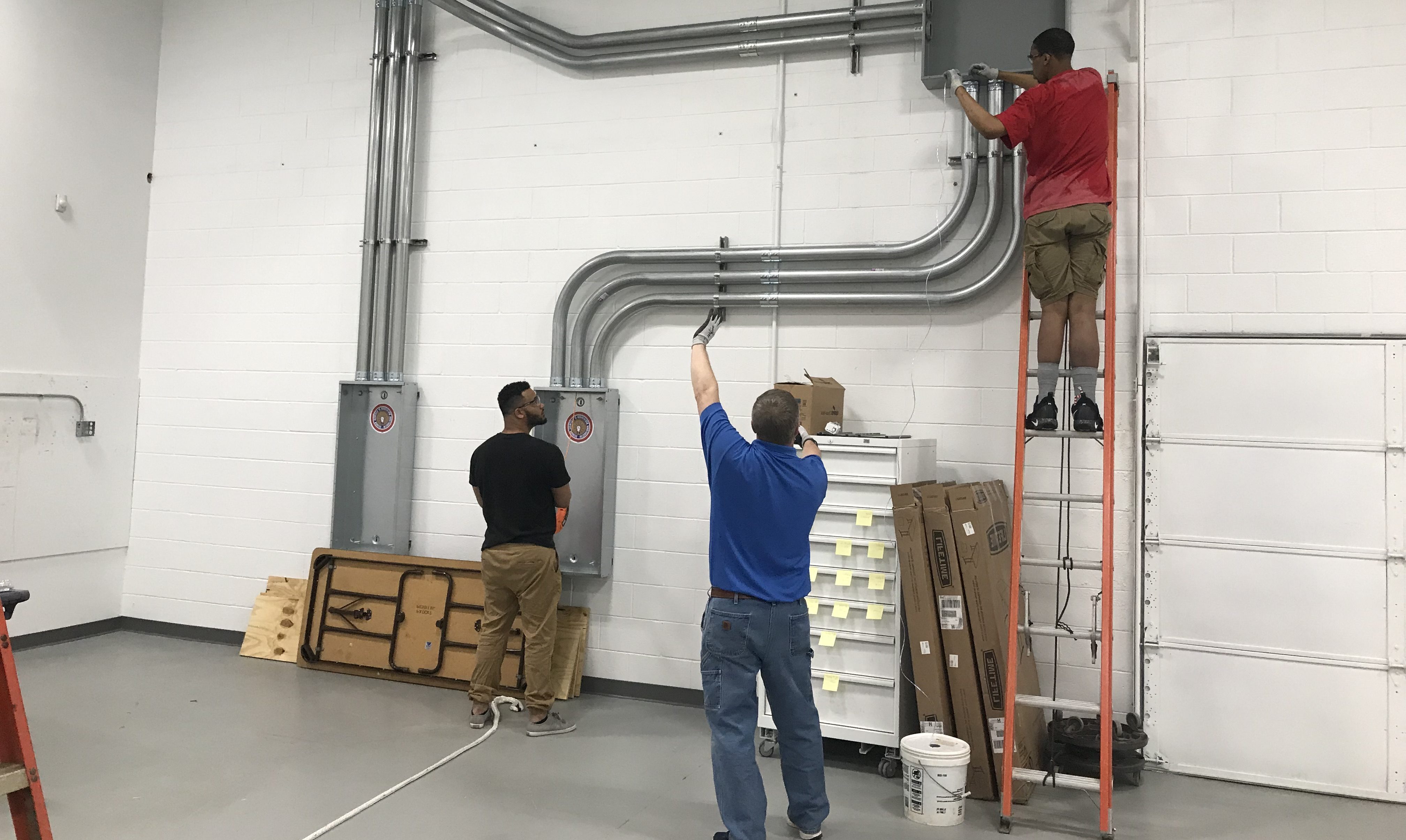 Choose Excellence
The electrical training ALLIANCE does not discriminate on the basis of race, sex, color, religion, national origin, age, disability, or veteran status in provision of educational programs and services or employment opportunities and benefits. This policy extends to both employment and training.
This workforce product was funded by a grant awarded by the U.S. Department of Labor's Employment and Training Administration. The product was created by the recipient and does not necessarily reflect the official position of the U.S. Department of Labor. The Department of Labor makes no guarantees, warranties, or assurances of any kind, express or implied, with respect to such information, including any information on linked sites and including, but not limited to, accuracy of the information or its completeness, timeliness, usefulness, adequacy, continued availability, or ownership. This product is copyrighted by the institution that created it.
The Pre-Apprenticeship Program
Who is eligible?
Adults age 18 years or older

High School Graduate/GED or Higher Education

Minorities, Veterans, Women, and Others

Those interested in an Earn While You Learn career opportunity
How do I apply?
Contact us for questions or inquiries:
Tim Griffin, Director of Education
The Pre-Apprenticeship Program
York Electrical Institute
555 Willow Springs Lane
York, PA 17406